Malta's coast line is quite the exiting one, first of all it is surrounded by watch towers dating back to the war where they used to signal incoming enemy ships. Then there are the white sandy beaches attracting thousands of tourists every year.
But what catches my eye is the rugged coast line separating the sandy beaches filled with salt pans, and natural rock formations such as arches. One can find many naturally occurring arches and they come in all shapes and sizes and can be found in all 3 major Maltese islands. They range from the famous ones such as blue grotto to ones which are less known such as the small (but still impressive) one found at tal- hamrija at Qrendi or the one found at lahrax tal Mellieha known as Marks and dukes window which is pretty large. These structures are so abundant thanks to the everlasting natural forces such as sea movements and wind continuously eroding the soft rock the Maltese islands are mostly made off but sadly the same forces that creates them will also one day break them.
Below are some of the arches.
Ta Qassisu natural window at sunset
Technical details - o.5 sec at f13, iso 100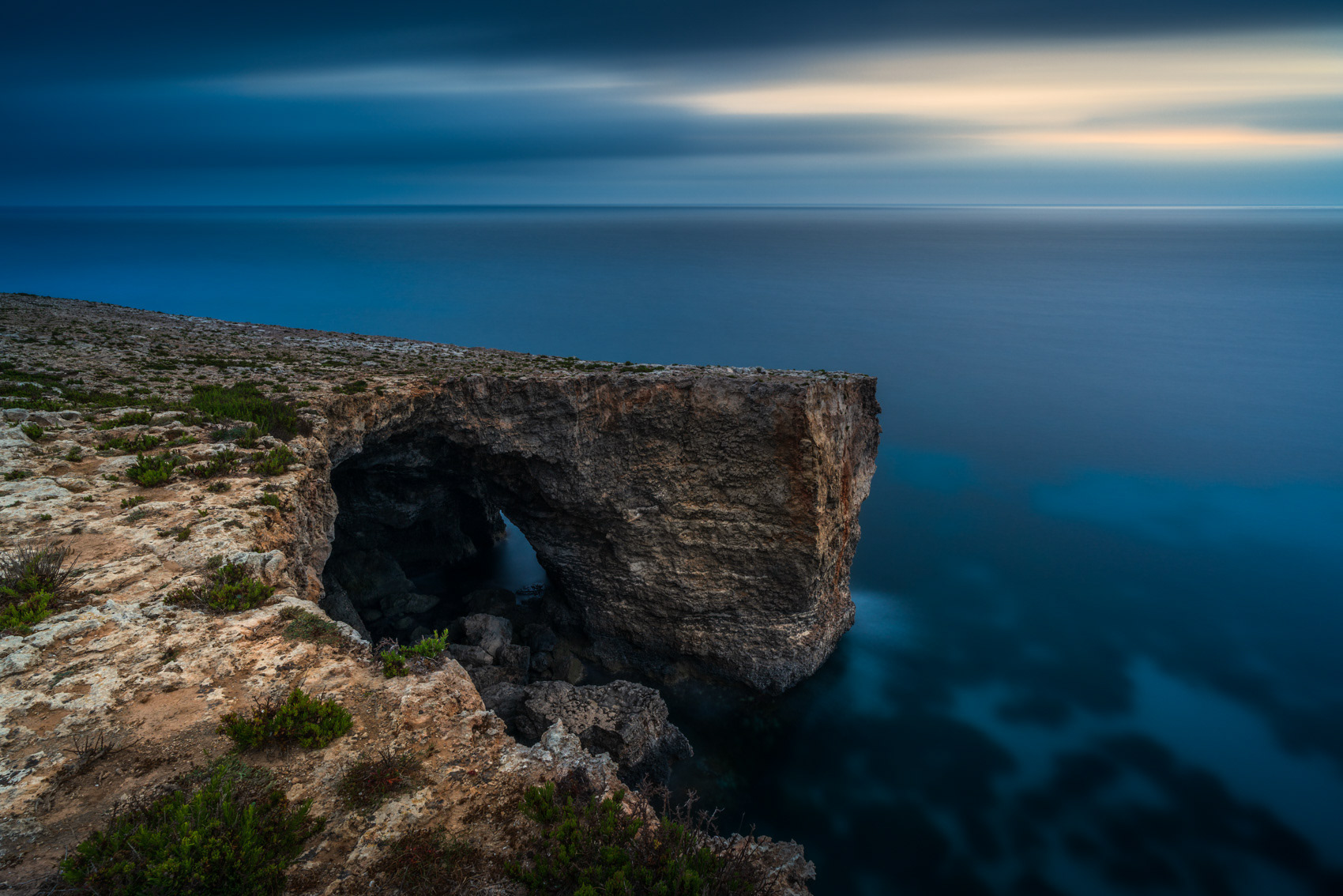 Marks and Dukes window

​​​​​​​
Technical details: 396 sec at f/11, iso 100
Tal- Hamrija natural window 
Technical details: 3.2 sec at f/ 11, iso 100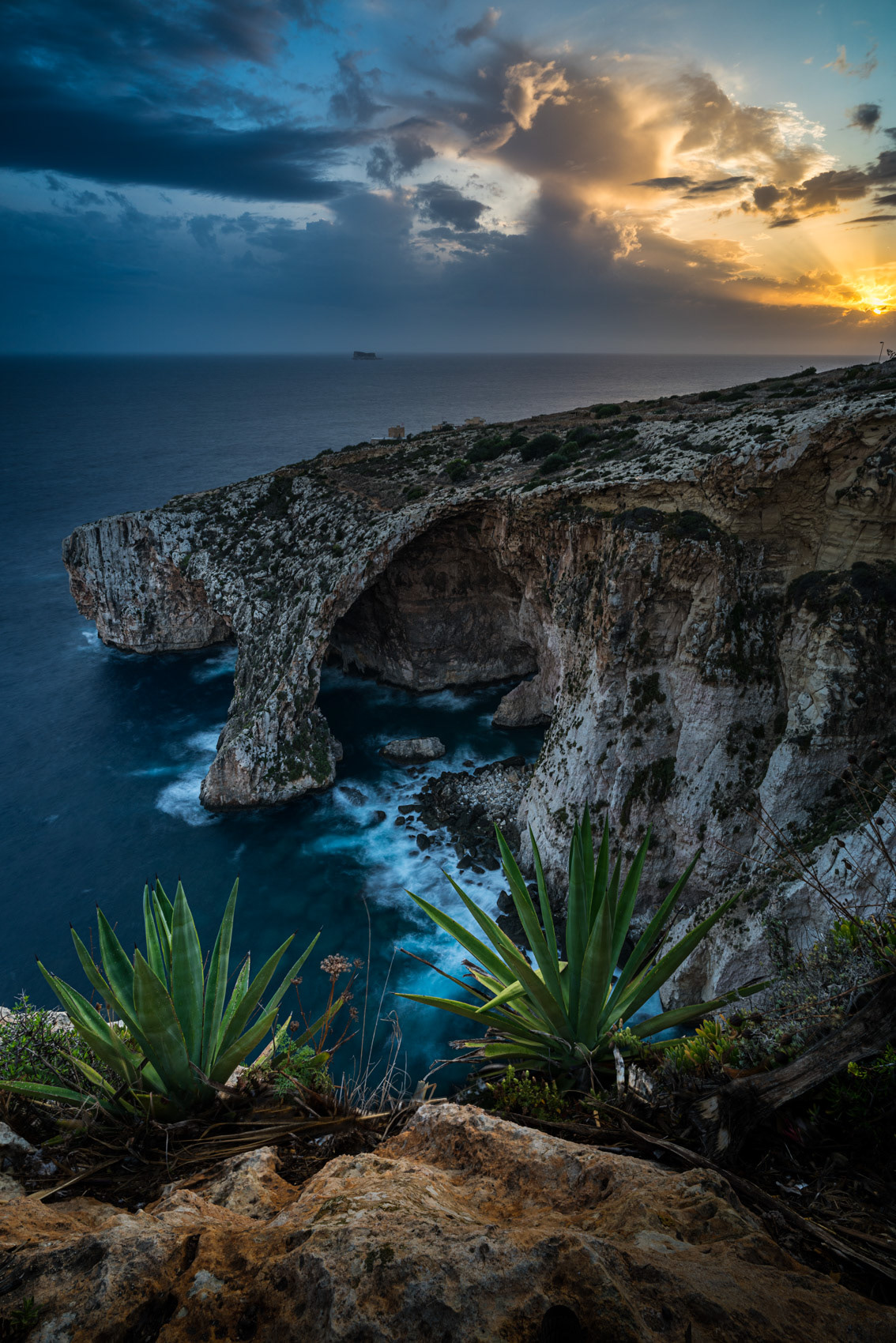 Technical details: 2.5 sec at f/11, iso 100
Technical details - A 4 vertical shot panorama 
each 3.2sec at f11, iso 100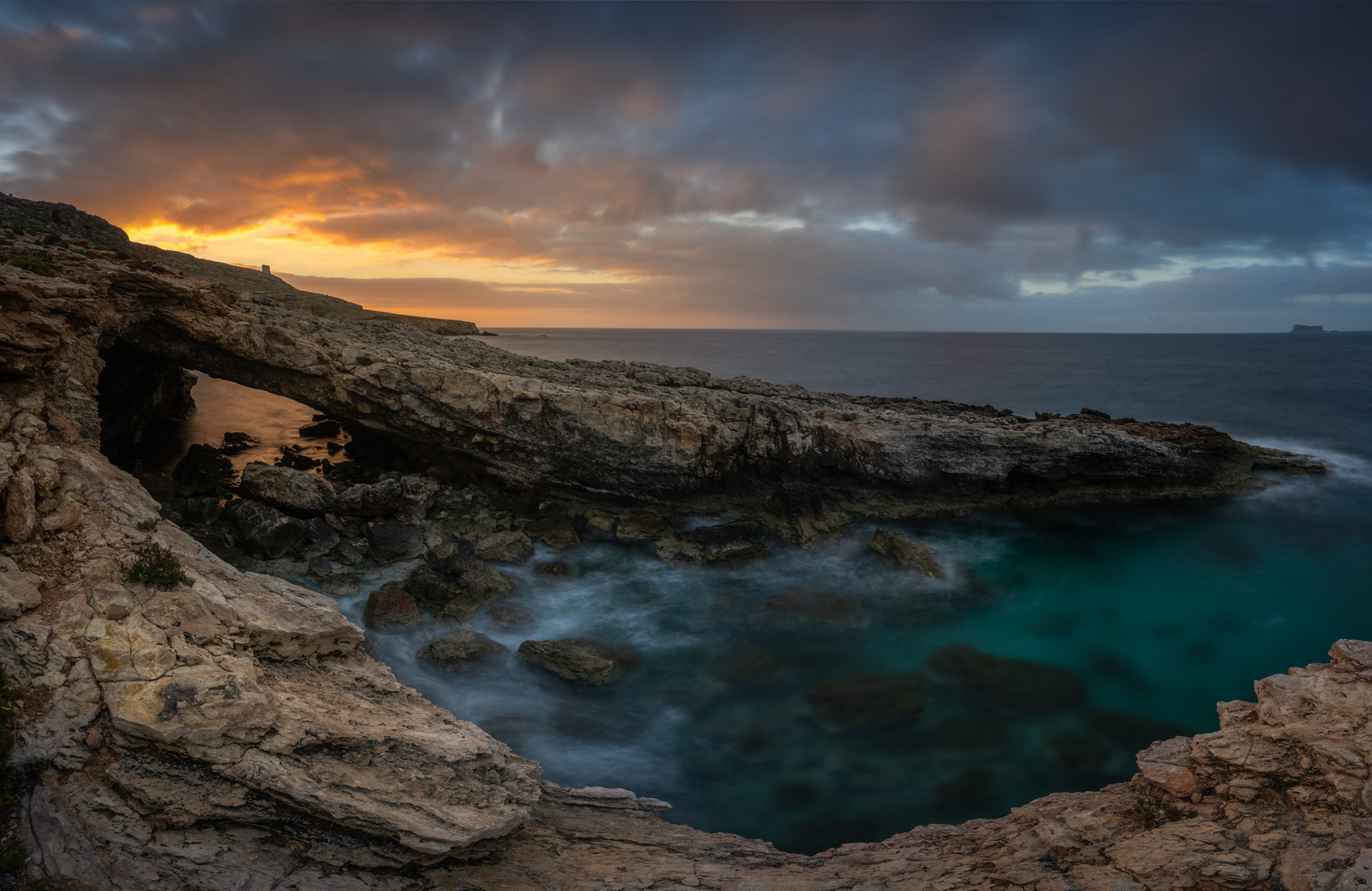 Technical details - 2.5 sec at f11, iso 100