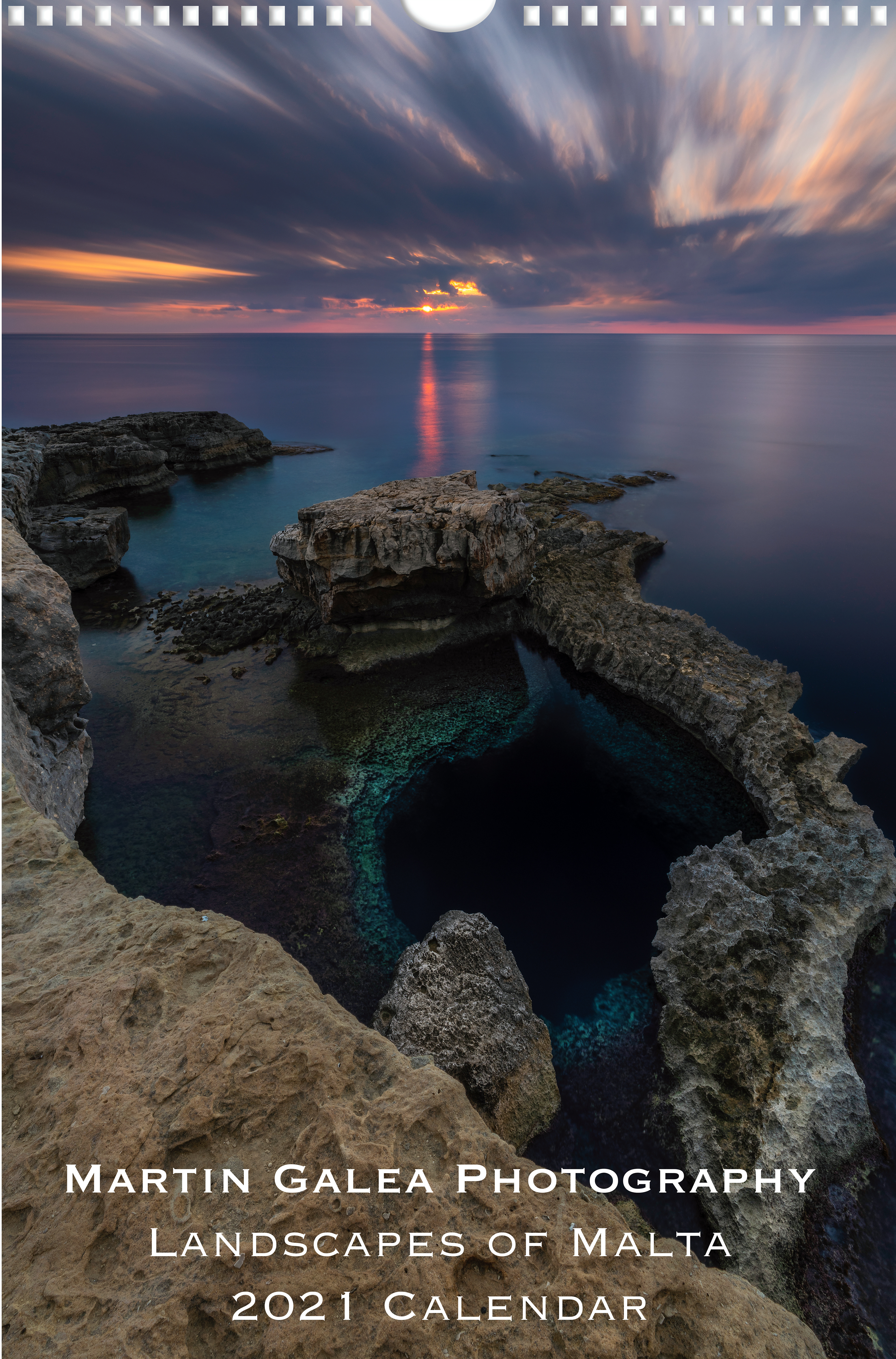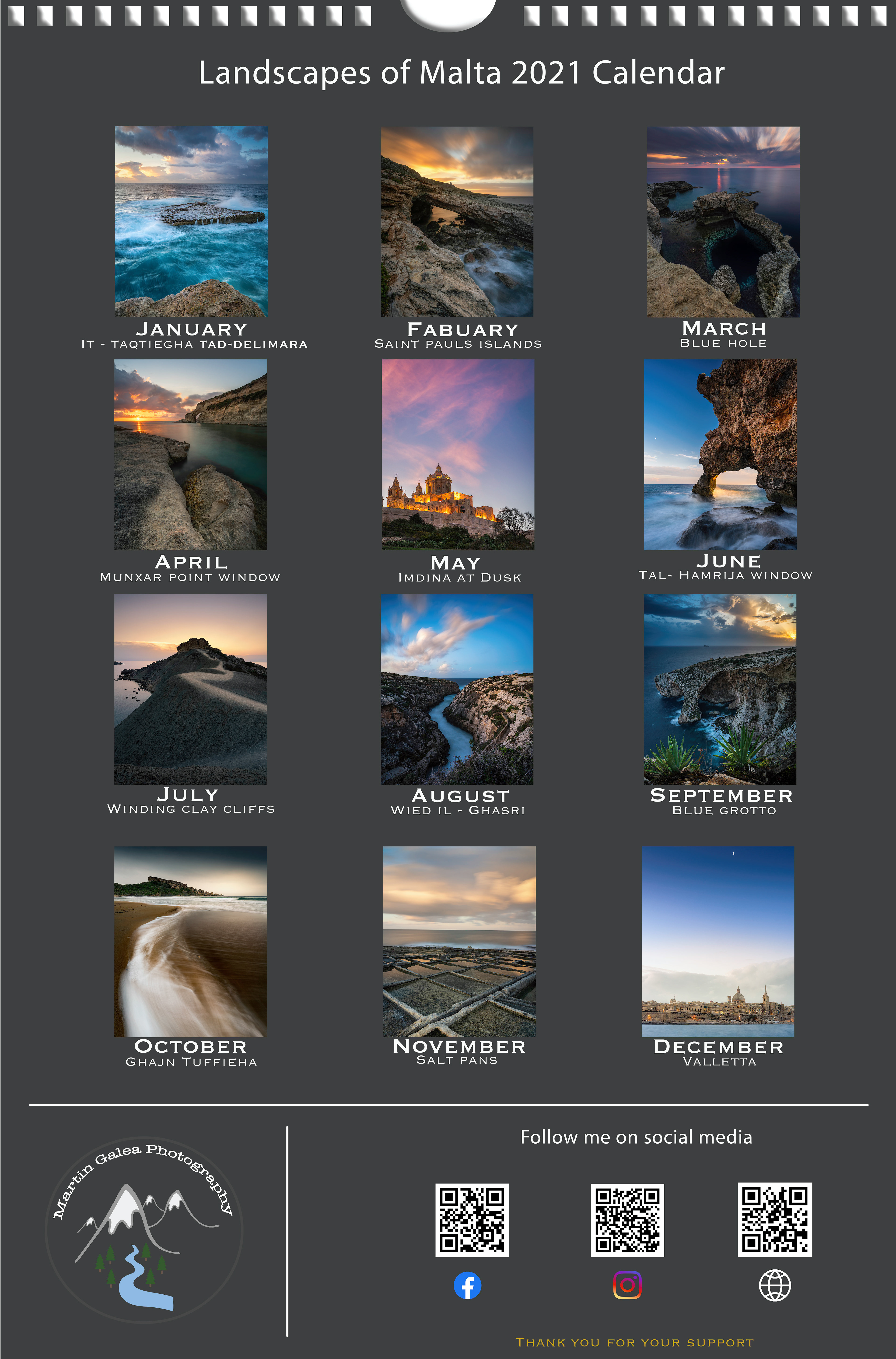 2021 Landscapes of Malta Calendar
A beautiful A3 calendar showcasing some of the most beautiful landscapes of the Maltese islands.
Size - A3 
14 pages total
Paper weight - 170g matt paper
Preorders will run from September to the mid November.
Preorders - will ship at the end of November.
Worldwide shipping - 
€1.99