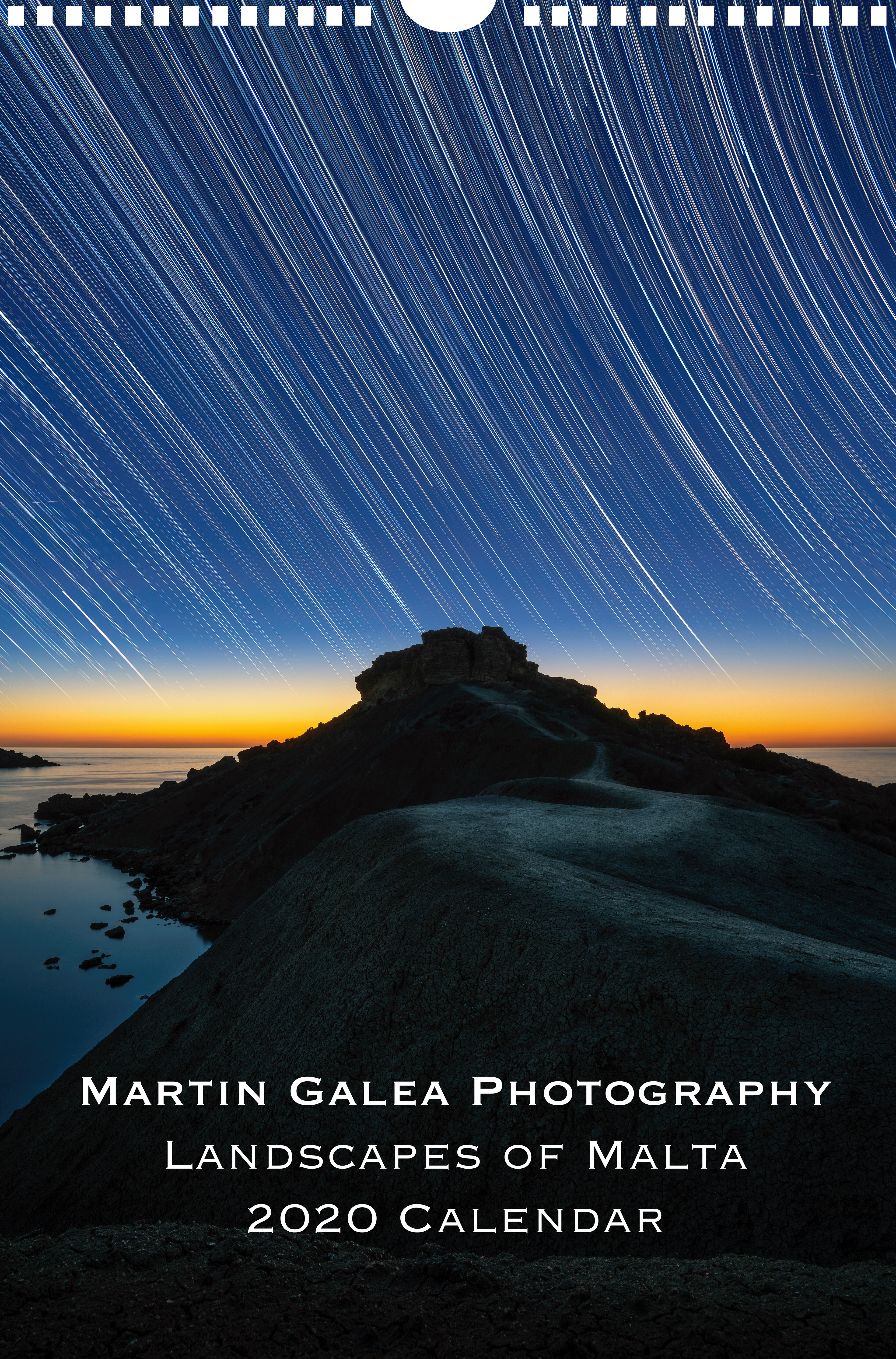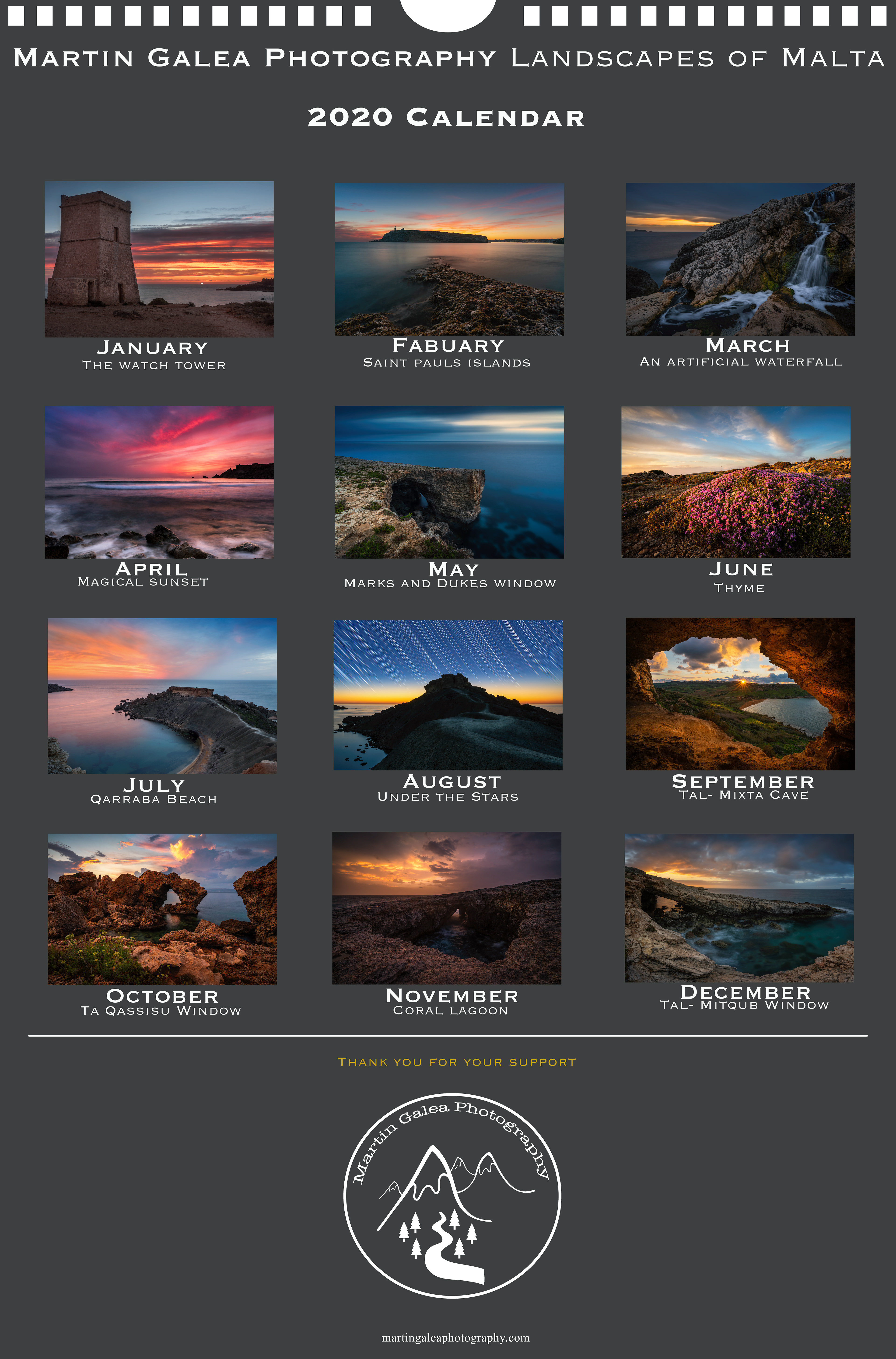 The Landscapes of Matla 2020 Calendar:
A beautiful A3 (11.69 x 16.53  inch), 14 page calendar showcasing some of the most beautiful landscapes on the Maltese islands. 

Both the front and back pages are printed on 305g matt paper while the inner 12 pages are printed on 170g matt paper. 

Once the year is over the pictures in the calendar can be reused to decorate your house/office by cutting over the dotted line. 
Worldwide shipping included in the price. 
Tracking code will be sent by email.